Archie Heddings
Doctor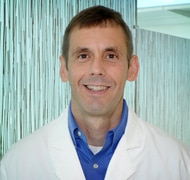 M.D. '01, University of Kansas School of Medicine, Kansas City, MO
Board Certifications by American Board of Orthopedic Surgery
Clinical Interest in Orthopedic Trauma, Fixed Nonunions and Malunions
Hi, I'm Doctor Heddings.
I was born and raised in Kansas City, Kansas, matured to adulthood as an infantryman in the Army.
I found love at 19, and wooed her to be my wife. Humbled by injuries following a motor vehicle accident as a young man, blessed with a beautiful family and great education, I have found great purpose in serving others.
I see medicine as an act of love.
---
Erin Christensen
Nurse Practitioner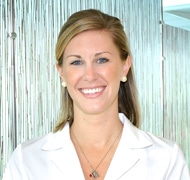 My name is Erin Christensen and I am Dr. Heddings' nurse practitioner.
I have been in this position since receiving my Masters of Science in Nursing from The University of Kansas in 2011. I also completed my undergraduate studies at KU and graduated with a Bachelor of Science in Nursing in 2007.
Prior to working for Dr. Heddings, I worked as an RN in the Surgical ICU here at The University of Kansas Hospital. This is where I met Dr. Heddings and decided I would enjoy a career in orthopedics.
I have been married to my wonderful husband since 2008 and in July of 2012 we welcomed our first son. We enjoy traveling and spending time as a family.
---
Tessa Fields
Registered Nurse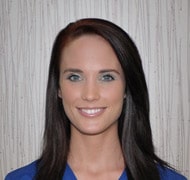 I joined Team Heddings in October 2013.
I assist with patient care in the clinic, as well as answer patient phone calls in the office.
You may also see me in the inpatient hospital at KU assisting with patient rounds and ensuring patients are taken care of throughout their hospital stay.
---
Heidi Leavitt
Scribe/Administrative Assistant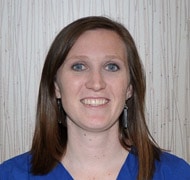 I have worked with Dr. Heddings since June of 2010 as his medical scribe.
I manage his dictation and you will see me with him in clinic.
I most recently took on the role of his administrative assistant and so I would handle any paperwork you may need filled out.
---
Danette Pinkston
Patient Service Representative